Sitemap
Other DNA testing services including twin testing, brother - sister, brother - brother, grandparent testing and other DNA Tests

DNA Testing Accreditations - Using the right DNA Testing Laboratory is crucial when you are talking DNA Test. Learn why you need a lab that is accredited.

DNA Testing Resources - Resources for DNA Tests, DNA Testing, DNA Paternity, Paternity Testing, Paternity DNA Test, Home Paternity Tests, Legal DNA Paternity Tests and DNA Maternity Testing

DNA Testing and Paternity Testing Testimonials - We have helped countless individuals around the world acquire legal DNA Paternity Tests and we can help you.

DNA Testing Customer Service when you need it NOW! Our Team is here to help you! Got questions? When it is related to DNA Testing and Paternity Testing, we've got answers!
DNA Testing Learning Center - Articles about paternity testing, Paternity Test, Maternity Test, DNA Testing, Sibling studies and more DNA tests.
Paternity testing comes in two choices or flavors. The home paternity test and the legal paternity test, which do you choose? Making the wrong choice could be frustrating or expensive. DNA testing is available at 4Truth Identity through 911DNAtest.COM

A Sibling DNA test or Sibling study can find your brother or sister using a cheek swab. It is quite easy to determine if someone is your half or full brother or sister. Using 4Truth Identity DNA testing services we can help you find your brother or sister at 911DNATest.com

The maternity test maze could be confusing to some people. The choices are home maternity test and legal maternity test. Choosing the the wrong test can lead to unexpected results. DNA testing at 4Truth Identity can help you choose the right maternity test.

DNA Testing FAQ - There are so many things to understand about DNA Testing. This section is designed to help clear the air.

Immigration DNA Testing Requirements Through The U.S. Department of State, United States Citizenship and Immigration Services (USCIS), and U.S. embassies around the world. DNA Testing is used ...

A DNA Immigration test is pretty easy and quite simple by using DNA testing assistance. It generally needs a alleged mama and claimed pops to confirm the family relationships to the Immigration, Embassy and Government agencies.

Selecting one test among many DNA paternity tests is actually pretty easy, however cost is not the only factor. It is rather crucial that a DNA test is done by a AABB accredited laboratory for accurate results.

Getting cheap dna paternity testing is certainly quite a bit less hard as historically believed. The pretty fast and genuine DNA testing solves concerns of paternity with two significant types of screening. It is fairly uncomplicated to acquire explanations now.

Attempting to get a cheap dna paternity test isn't as challenging like you assumed. The prompt and genuine examining covers concerns connected with paternity with several basic sorts of assessing. It's somewhat easy for getting information right now.

A legal DNA paternity test is the absolute standard for legal matters for establishing financial and family relationships.

Your DNA Paternity Test will help both women and men get prenatal and post-birth solutions once they want to know. Dna diagnostic tests symbolize an effective way to generate a superior choice for anyone. It's time to flex your moral right to fully understand the truth.

DNA paternity test cost information should not be the only factor in your decision making process. It is quite important to have an AABB accredited laboratory providing the fast and accurate DNA testing services for paternity testing, maternity testing and immigration testing.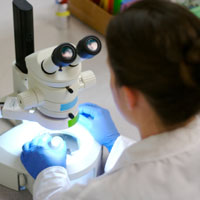 911DNATest.com's paternity testing is regarded as one of the most potent tools available to determine, ascertain, prove and disprove paterntiy. We can show you how to use DNA Testing to help you prove maternity or paternity for legal purposes like immigration, adoption, social security, child support, paternity fraud and more. Although we provide DNA Paternity Tests that meet and exceed strict regulatory agency requirements, 911DNATest.com and 4Truth Identity's DNA Center, still provides some of the most affordable prices in the marketplace. We can pass such tremendous savings on to you because of the volume of business our laboratory does. To view the complete help guide to our services, rates and refund policies, visit DNA Tests.